In this article, you will learn how you can sync Shore with your Outlook calendar and how the synchronization works.
How do I activate synchronization?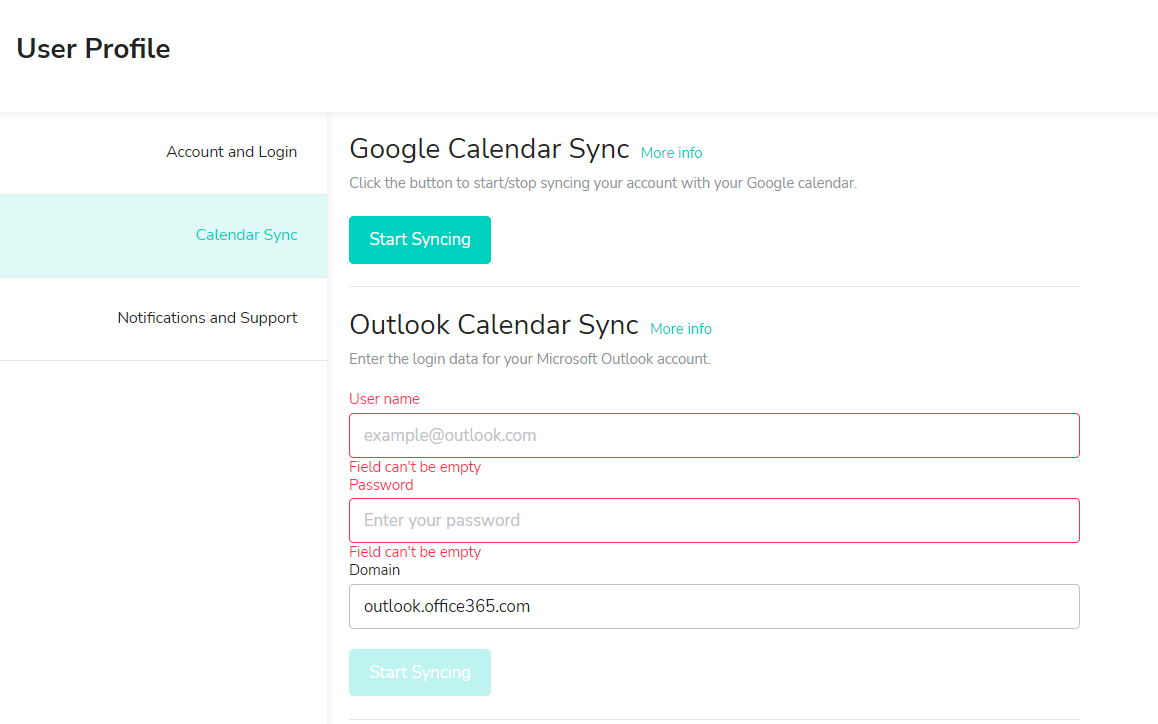 Click on your user name in the upper right corner of your Shore calendar and then on User Profile.
Enter the login data for your Microsoft account in the "Calendar Synchronization" tile under "Outlook Calendar Sync".
Click on Synchronize.
How does synchronization work?
Appointments are synchronized in both directions:
Appointments created after the activation will be transferred from Outlook to your Shore calendar and affect your availability.
Conversely, appointments from your Shore calendar are transferred to a new calendar folder "Shore" in your Outlook account.
Important:
Only the appointments of the employee concerned are synchronized. It is therefore important that you always assign the appointments to an employee to synchronize them with Outlook.
The name of the service corresponds to the appointment subject in Outlook. Conversely, the appointment subject is synchronized as a title in Shore. Customer names or notes are not transferred.
Can I edit or delete events?
You can edit synchronized appointments in the system where they were created. The changes are then synchronized.
Note: Changes to recurring appointments are not synchronized.
What happens when the synchronization is cancelled?
By clicking on the Unhold Sync button, you can remove the link between your Shore and your Outlook calendar at any time.
In this case all synchronized appointments will be removed from your Shore calendar.
In Outlook you can also remove the Shore calendar.