Shore POS Premium customers have, in addition to the calendar reports, a report whose data is based on the integration with the Shore POS POS system. The following reports are available:
How to access the reports:
Open your Shore Calendar and the main menu on the top left and click on Reportings.
Note: The Reports selection is only visible to Shore Plus and Shore Premium customers.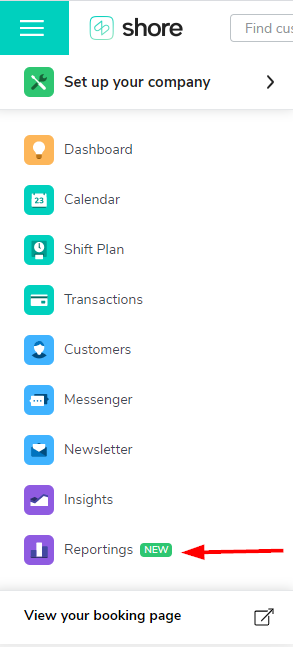 You can now see the Reports dashboard. You can switch between Calendar and POS via a tab.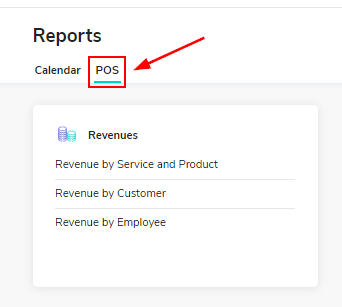 All reports are presented in tabular form and can be filtered by time period.
Click on the desired report to view it.
Revenues
Revenue by Service and Product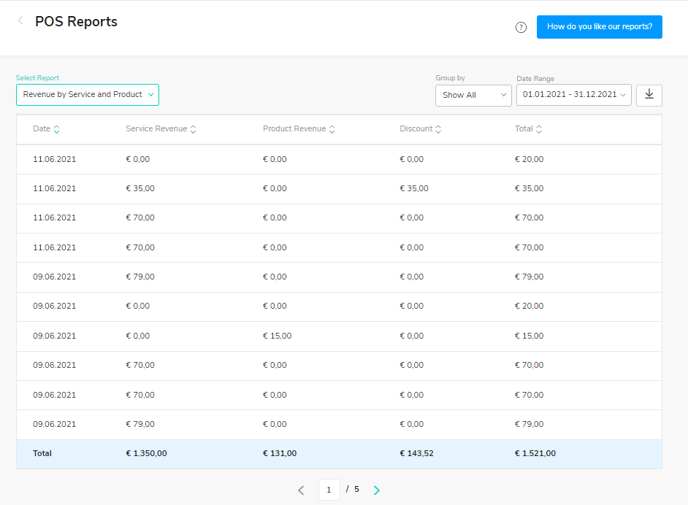 Revenue by Customer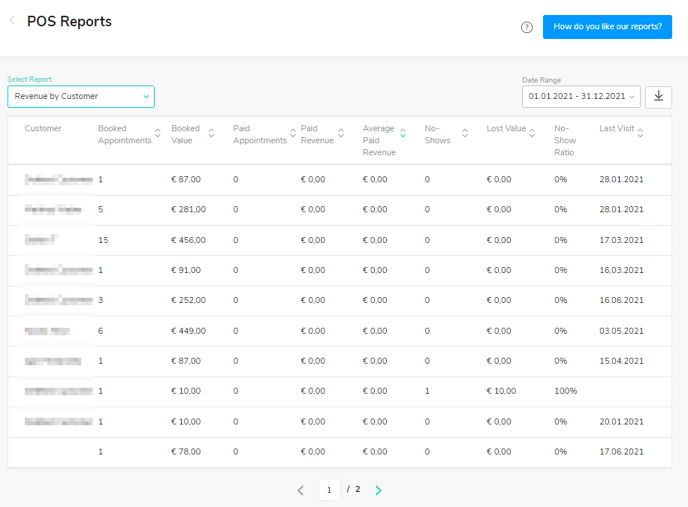 Revenue by employee - New!
This report shows the sales from the cash register listed by employee. At the top right, the report can be grouped by day, week, month or year and the desired time period can be adjusted.
Note: Only actual sales that were collected in the Shore POS App are shown here.
All sales generated in the POS are shown, and therefore only data from the past is visible. All values are gross values - discounts or rebates are included. The turnover of the employees is cumulated according to products and services.

An employee and a role can be selected via the filter function. A role is already selected by default to ensure that only the turnover for one employee is visible in one role. In order fort turnover not to be duplicated, one role must always be selected.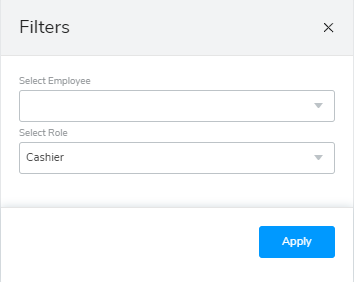 The roles are defined as follows:
Cashier: Logged in user in the Shore POS App who performs the checkout process.
Primary User and Assistant: The employees (created as Shore POS App users) assigned to the products and services in the checkout process.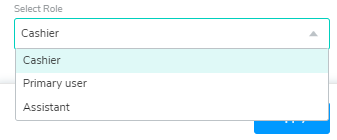 Note: These are not the owner + employee roles from the Shore Calendar but the users in the Shore POS App. Services and products can be assigned to the respective primary user and assistant in the checkout process.
This option can be set in the Shore POS app under Settings > Appearance & Behaviour > Add user to baket items > activate.