(only for Shore US customers)

To connect your Shore account with the Square POS, first go to
https://squareup.com/signup
and
create your Square account
.
In order to use the checkout functionality via your Shore calendar properly and be able to accept credit card payments at your point of sale next to cash payments and gift cards, please enter your credit card data and bank details in your Square POS account.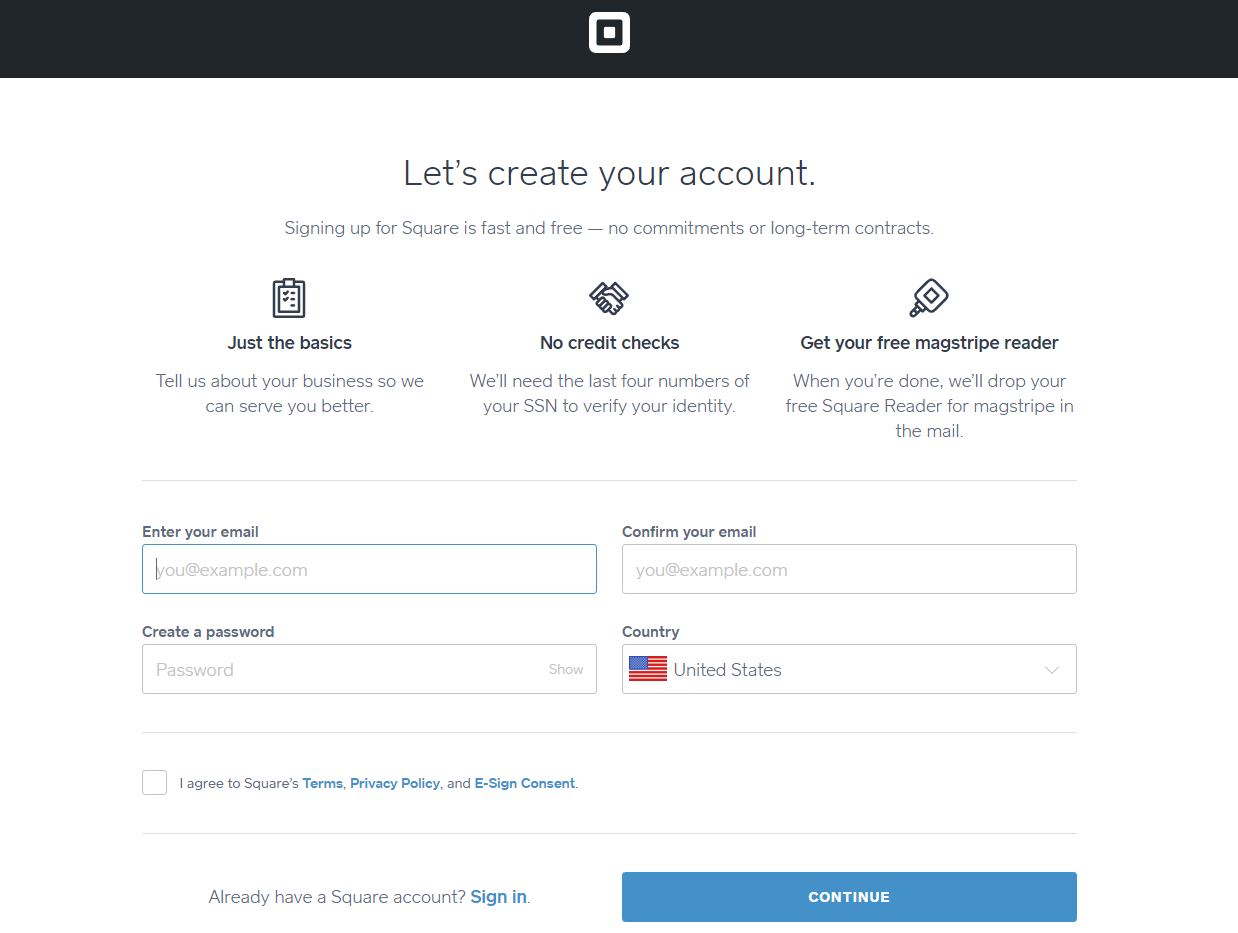 Use your favorite browser either on your tablet or desktop pc and log in to your Shore account. Click on Settings and select Integrations from the menu. Scroll to the "Accept Payment with Square" section and click on Connect Square.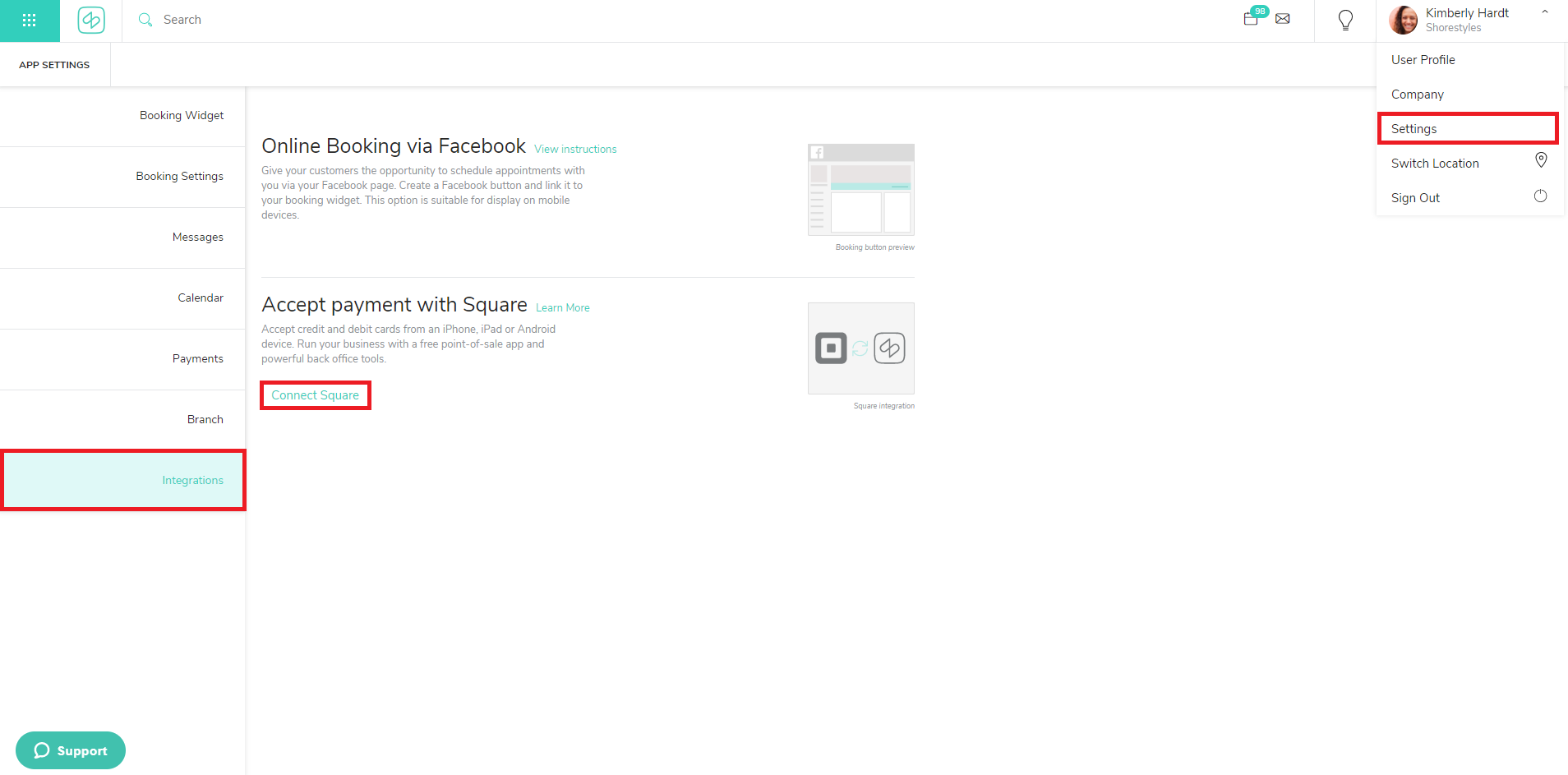 You are forwarded automatically to the Square POS login page. Please enter your login details you have created previously.
After signing in, we'll ask you to give Shore permission to access the following data stored in your Square POS account: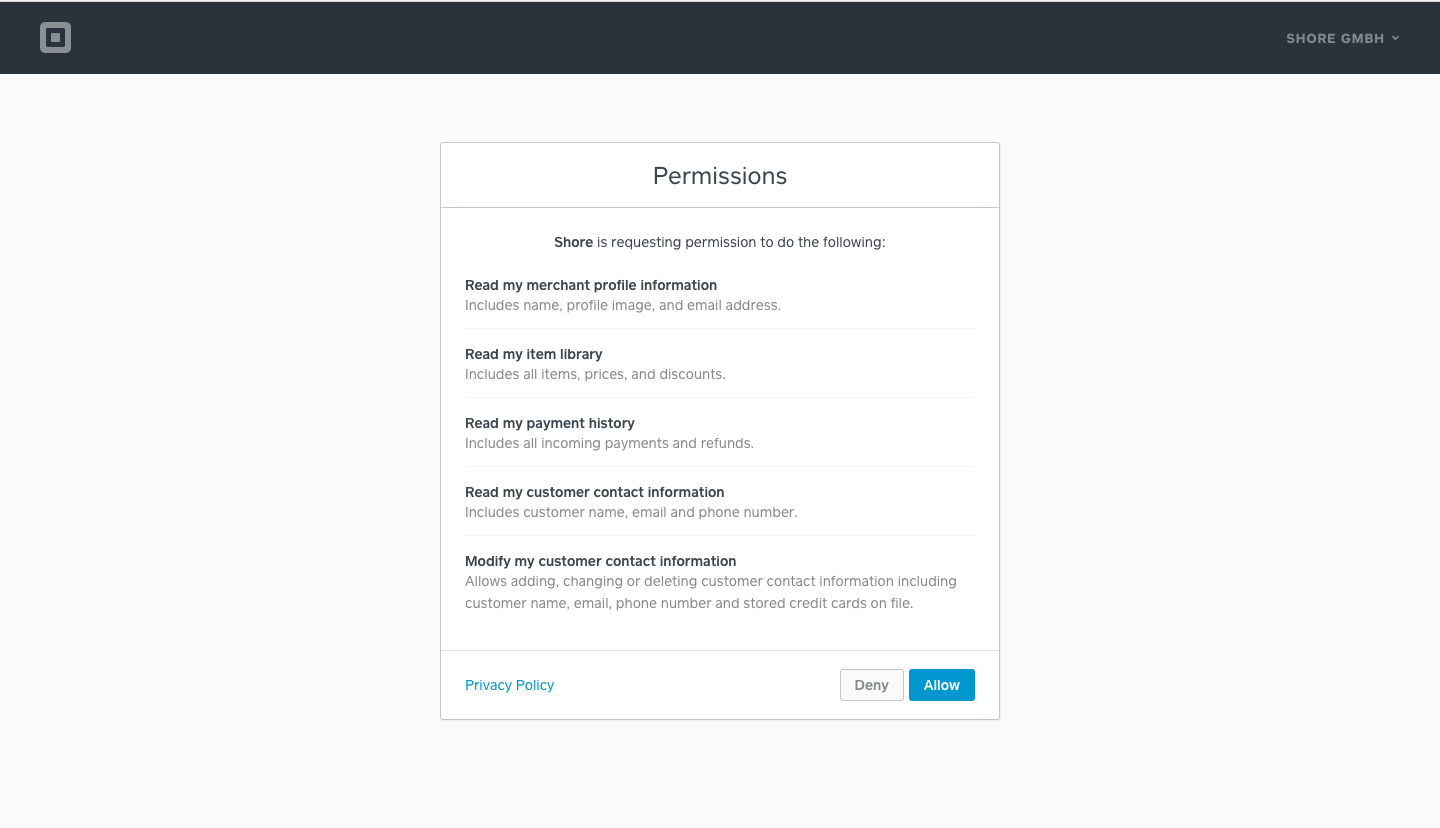 If you have several Square POS locations, please go back to the section "Accept payments with Square" in Settings - Integrations in your Shore account and select the right Square location from the dropdown.
After your Shore and Square accounts are connected, customer and transaction data are synced automatically from Square to Shore.
To check out a customer, open the Shore browser version or the Shore Business App on the same mobile device as your Square POS App. Go to your Shore calendar, click on the respective appointment and hit the Check Out button.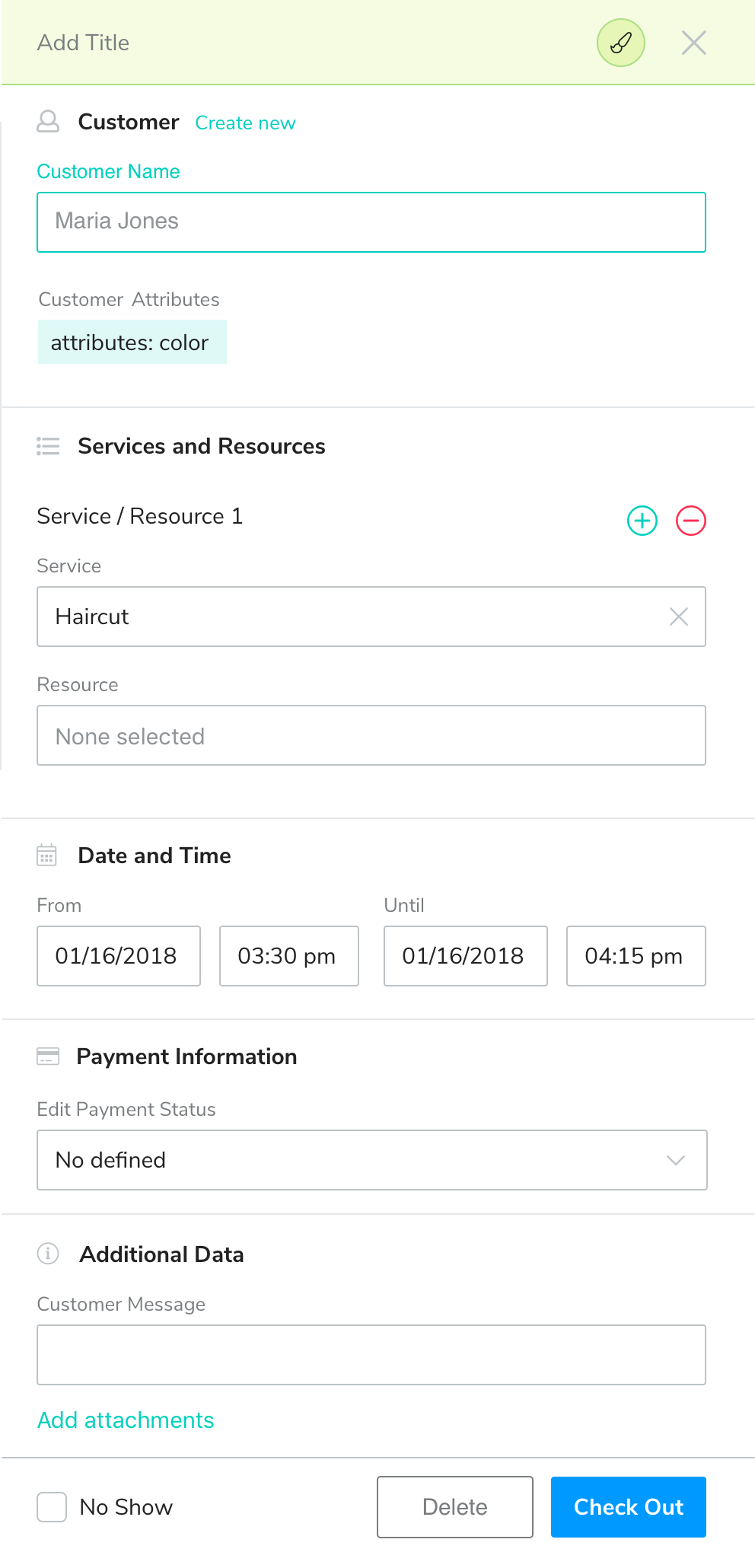 You are forwarded to the Square POS checkout screen. Now you can charge for the service you just provided, add discounts, and split tenders.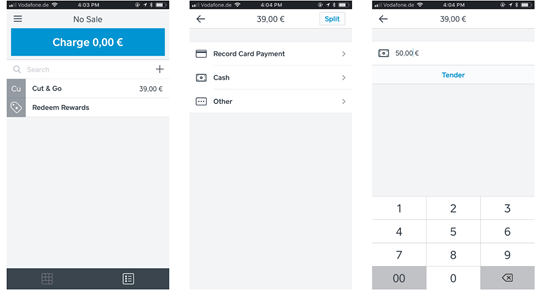 After successful checkout, you can print or email the receipt to the customer. Furthermore, the payment status of the appointment in your Shore calendar is updated to "Paid".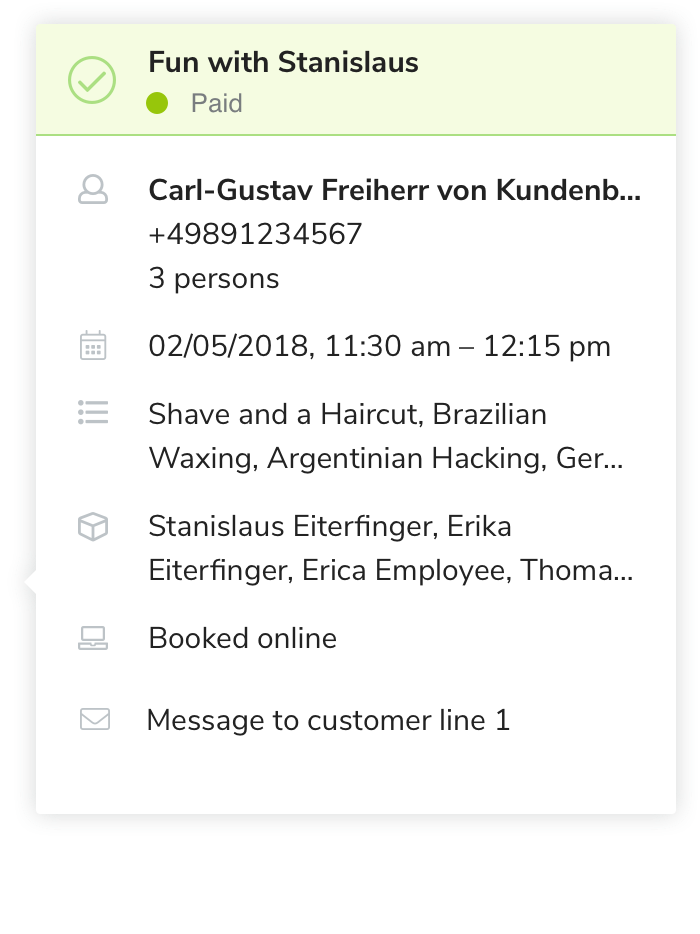 You can view your transaction history in Shore HERE
or
directly in the customer profile: