Accuracy of the calendar
The accuracy of the calendar determines the level of detail with which your calendar is displayed. It defines the size of the slots in the day and week view. You can adjust this setting directly in the calendar. It only affects the display of the calendar.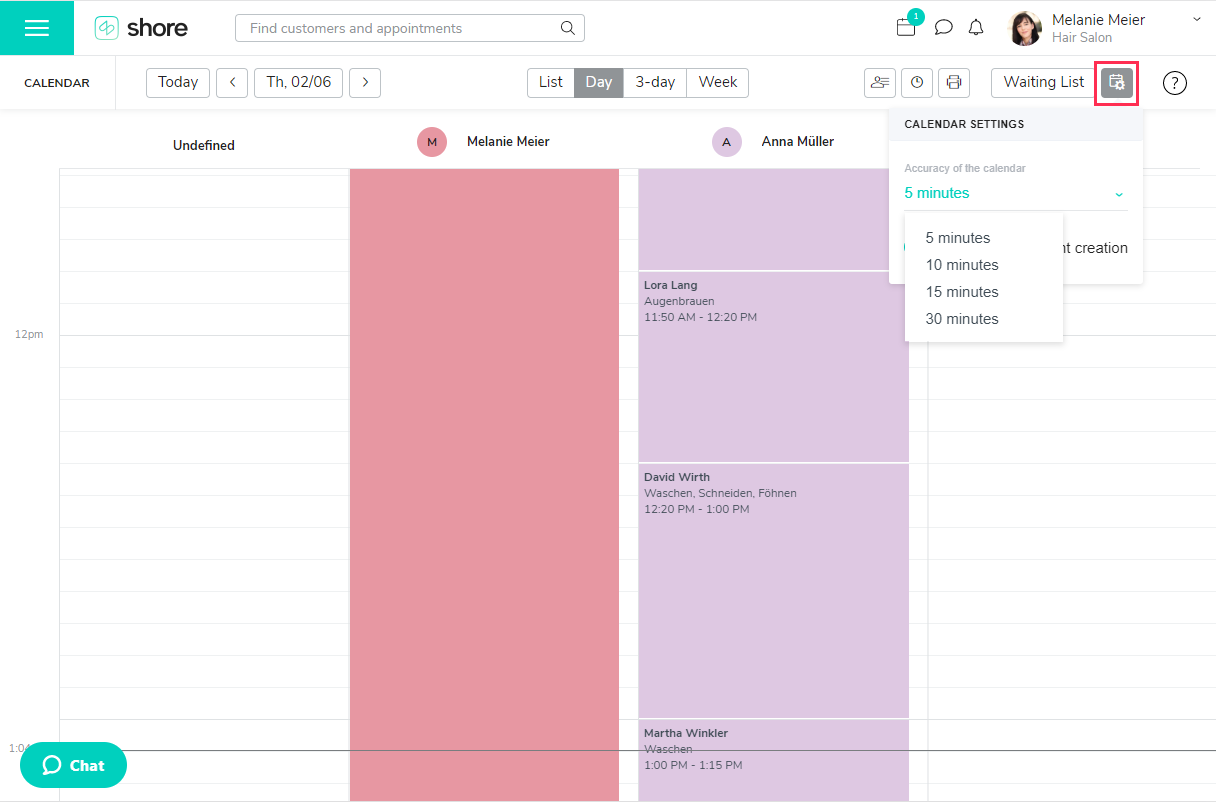 Time intervals
Your time interval settings determine how many possible appointment starting times you want to offer per hour. With 60 minute intervals, appointments can only be booked at full hours, whereas with 15 minute intervals, appointments can can also be scheduled at 10:15, 10:30 or 10:45.
To adjust the time intervals, click on your user name in the upper right corner of your Shore calendar and then on Settings > Booking Settings . Scroll down to the "Time Intervals" section and change the preset interval.