Appointments are displayed in the in the "Not defined" column of the calendar day view if no employee has been assigned to the appointment:
If you create an appointment without assigning an employee
If customers do not select an employee when booking online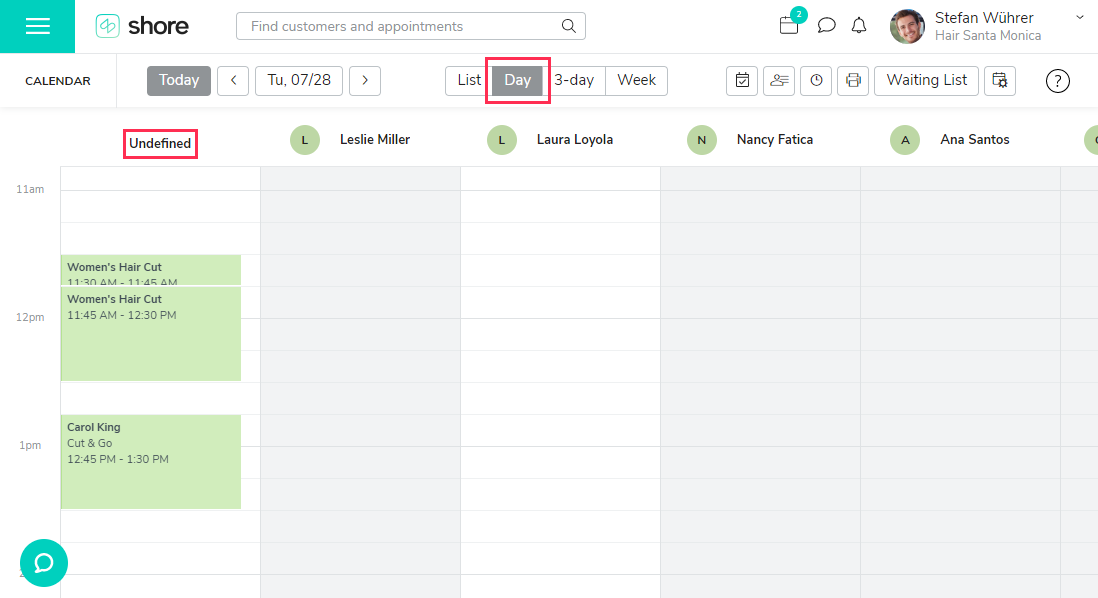 Important: Appointments in the "Not defined" column automatically block the next free employee.
For optimal capacity planning, it is important that you regularly assign appointments in this column to your available employees:
Click on the appointment to edit it.
Enter the desired employee. The appointment is automatically moved to the corresponding column.