If your customers no longer want to receive marketing news from you, they can easily unsubscribe from your mailing list by clicking on the Unsubscribe link in any one of your newsletters.
Alternatively, you can manually unsubscribe customers in their customer profile. To do this, open the customer profile and click on Unsubscribe in the "Newsletter subscription" section: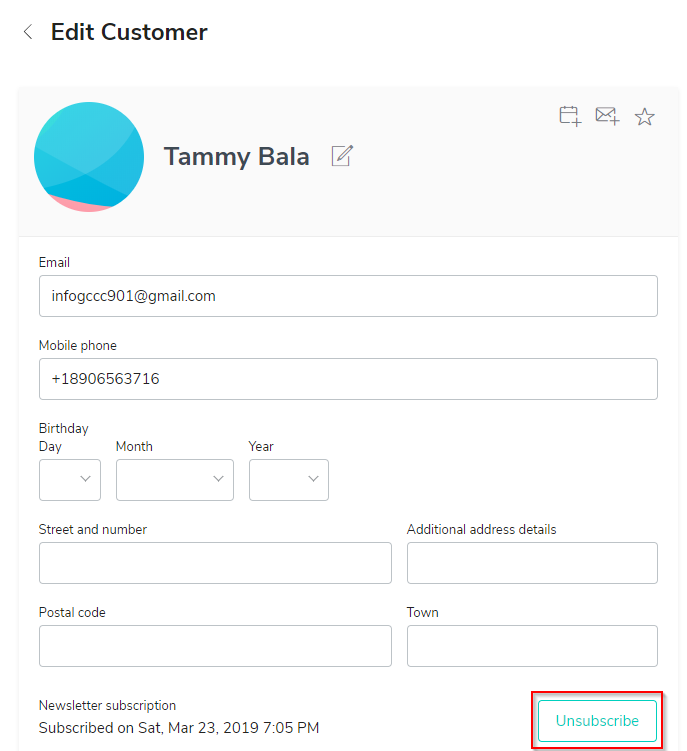 After unsubscribing, customers will no longer receive newsletters and feedback requests from you. This applies to both marketing messages sent via email and SMS.
They'll still receive appointment and cancellation confirmations as well as notifications about appointment changes and reminders.
Caution: If you do not want to inform customers about appointments and changes, make sure the Notify Customers option is not selected in the appointment creation window.