The macOS Calendar Synchronization allows you to sync appointments between your macOS Calendar app and your Shore account. When you create or delete appointments, both calendars are synced automatically. Appointment changes are not synced.
Open the MacOS Calendar app and click on Calendar.
Click on Other CalDAV Account... and then on Continue.

Set the Account Type to Manual.
Under User Name, enter the email address you use to log in to your Shore account.
Under Password, enter the password of your Shore account.
Under Server Adress, enter https://sync.shore.com/caldav/user?appshell=true.
Click on Sign In.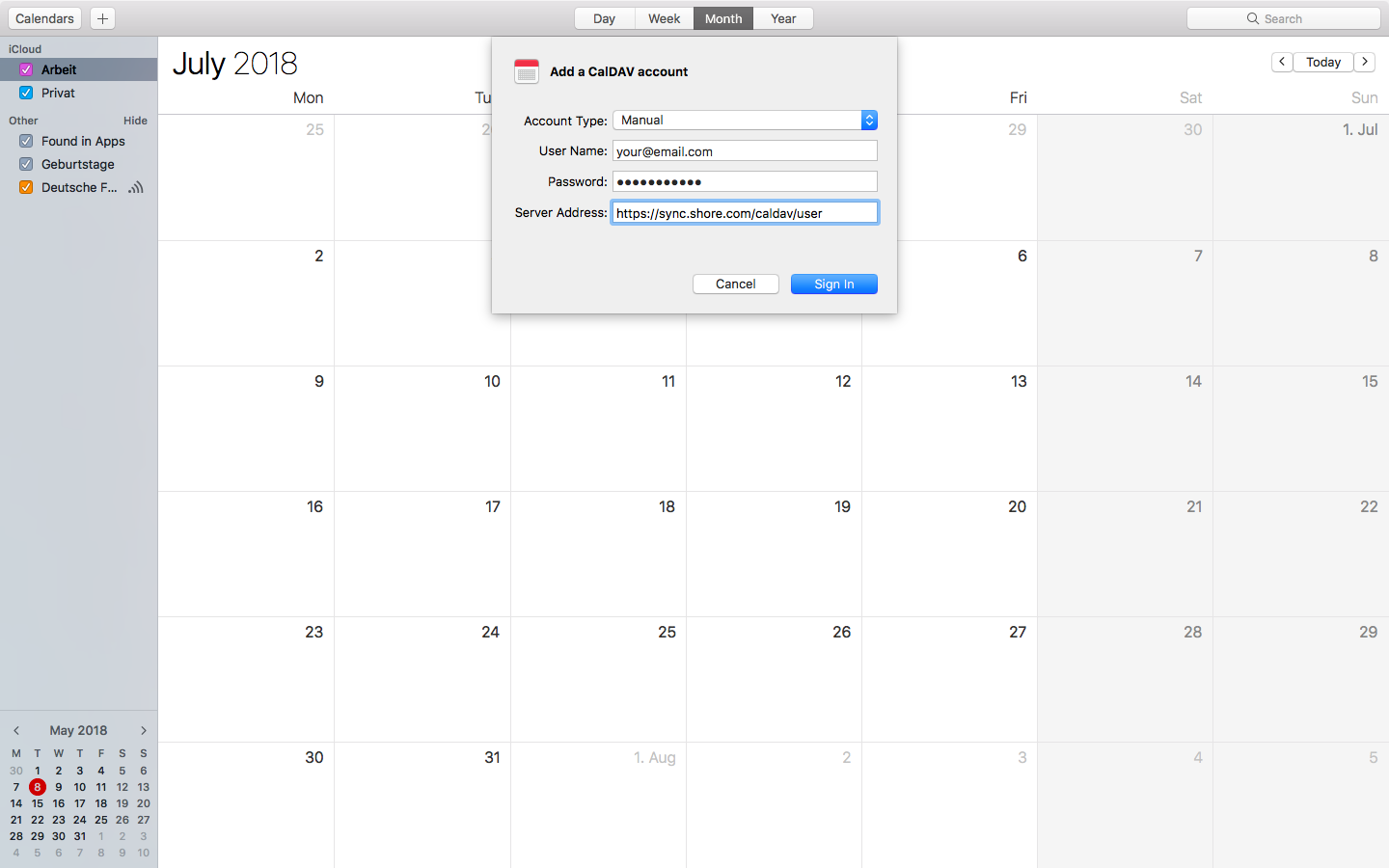 It may take a few minutes until all appointments are synchronized.