The general booking hours of your business determine when you and your employees are generally available for online bookings. Entering your booking hours is one of the first steps when you set up your Shore account:
Click on your user name in the top right corner and then on Company > Booking Hours .
Adjust the preset booking hours as needed.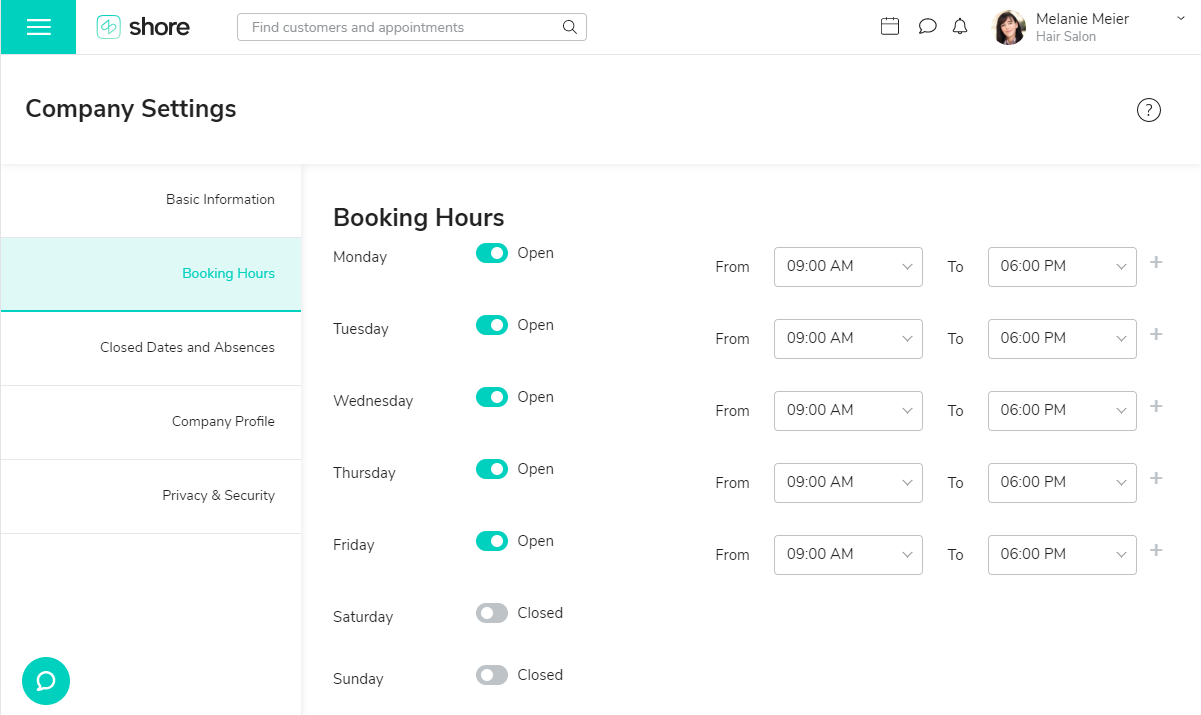 Note: If all your employees have uniform and regular booking hours, it is sufficient to configure the general booking hours to make them available for online booking. If the working hours of individual employees differ from the general booking hours of your business, you must also configure individual booking hours for these employees. If your employee's working hours are very irregular, you can use the shift plan to manage your employees' availability for online bookings.