In this article, you'll learn how you can sync Shore with your Google calendar:
Click on your user name in the upper right corner of the Shore calendar and then on User Profile.
Look for the "Google"section on the "Calendar Synchronization" tile and click on Sync with Google Calendar.

Enter your Google email address and click on Next.
Enter your Google password and click on Next.
You are asked to allow shore.com to access your Google account. Click Allow.

Your calendars are now being synced.
Note: It may take a while until you can see all appointments in both calendars.
Once the synchronization is complete, you will see a new calendar named Shore (your company name) under "My Calendars" on the left. The appointments assigned to you are also displayed (in the picture below in purple).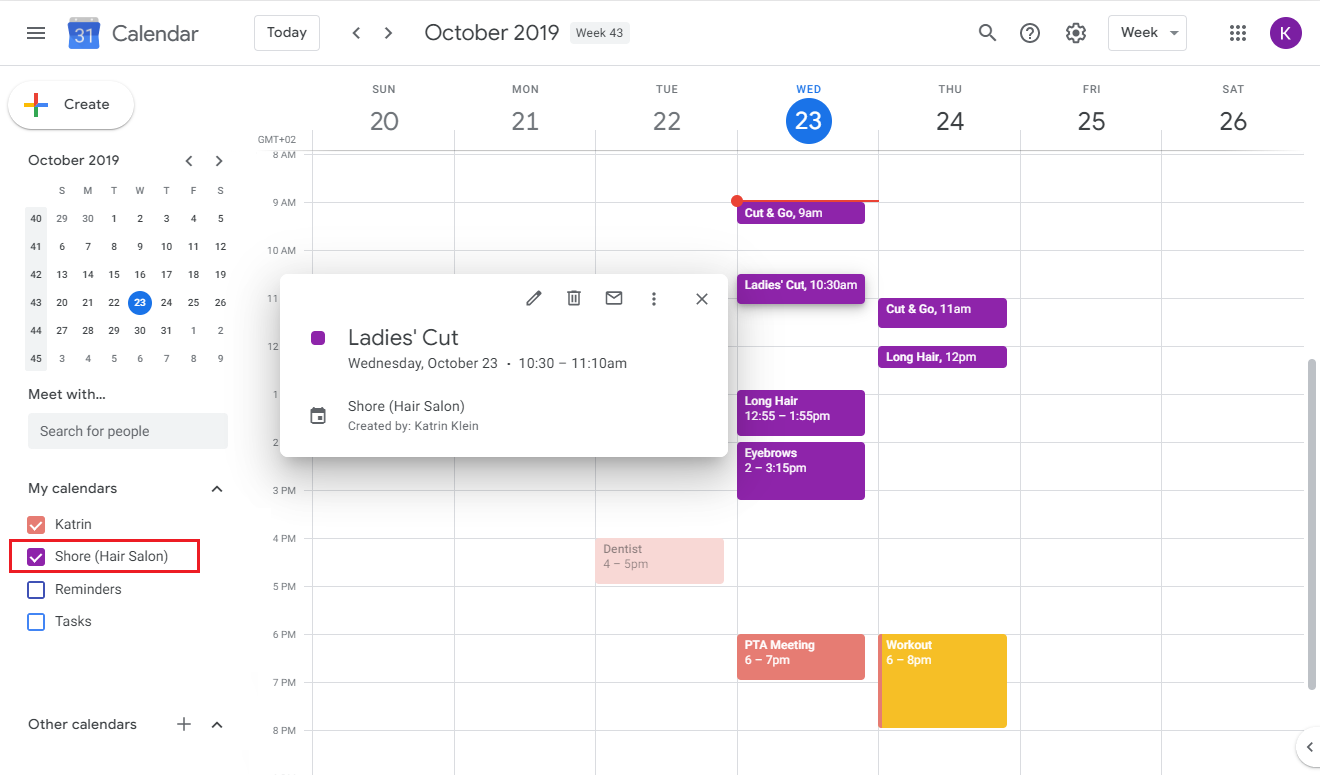 Deactivating the synchronization
To deactivate the synchronization, open your User Profile again and click Disable Sync with Google Calendar.
More information
FAQ Google Calendar Synchronization